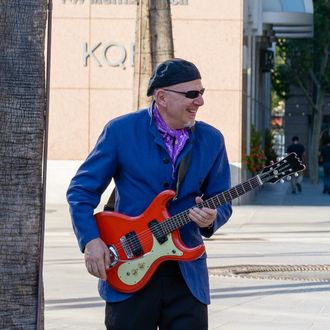 Peter Margen
Guitar, Bass, Vocals
Peter's guitar style can be described as deeply-rooted in the R&B tradition with elements of British Rock, Jazz, and Classical. He is an avid songwriter and his music has been recorded by Carlos Santana and others. 
Part of the San Francisco Bay Area music scene for over 40 years, Peter has worked/collaborated with a diverse mix of artists including: Walter Afanasieff (Award winning producer for Mariah Carey and Whitney Houston) Pharaoh Sanders, Alex Ligertrwood (former lead singer for Average White Band and Santana), Organist Brian Auger (Yardbirds, Oblivion Express), Kathi McDonald (Big Brother & The Holding Company, Joe Cocker), and David Bartlett (Tower of Power).
"

The band was on time and delivered a musical journey that made our event something special. Thanks again guys! "
— Mary W.
"

Ajaya and the musicians provided music beyond the quality I could have ever imagined for my unique party event. They beautifully played songs in English, Sanskrit, and Hebrew, and filled the indoor/outdoor gathering with soulful, celebratory, and uplifting feelings. Highly recommended!!! "
— Michael B.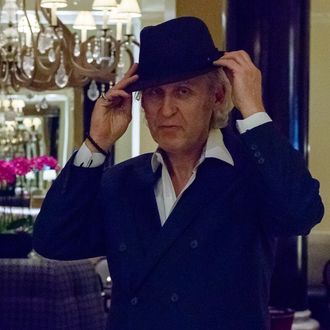 Ajaya Davidson
Keyboards, Vocals
Ajaya's roots with British rock go back to his early years, living in Cambridge England, and a personal friendship with the family of David Gilmore of Pink Floyd.  He has recorded his original music with  Paul Robinson (Dan Hicks) Mark Mooka Rennick  (Prairie  Sun Studios ) Ed Mclary (studio drummer) Bobby Vega (bass) Prairie Prince (Jefferson Airplane) Gary Cambra (theTubes ) Diane Mangano (Jefferson Starship) and Ramana Vieira, bay area Fado vocalist.
Ajaya was influenced by Eastern music and philosophy spending time in India.He has studied Indian classical music at Ali Akbar School of Indian Classical music.
His debut album,  Keys to the Kingdom. received high praise from none other than Arnie Frager, producer for Paul Mcartney, Prince and Fleetwood Mac.